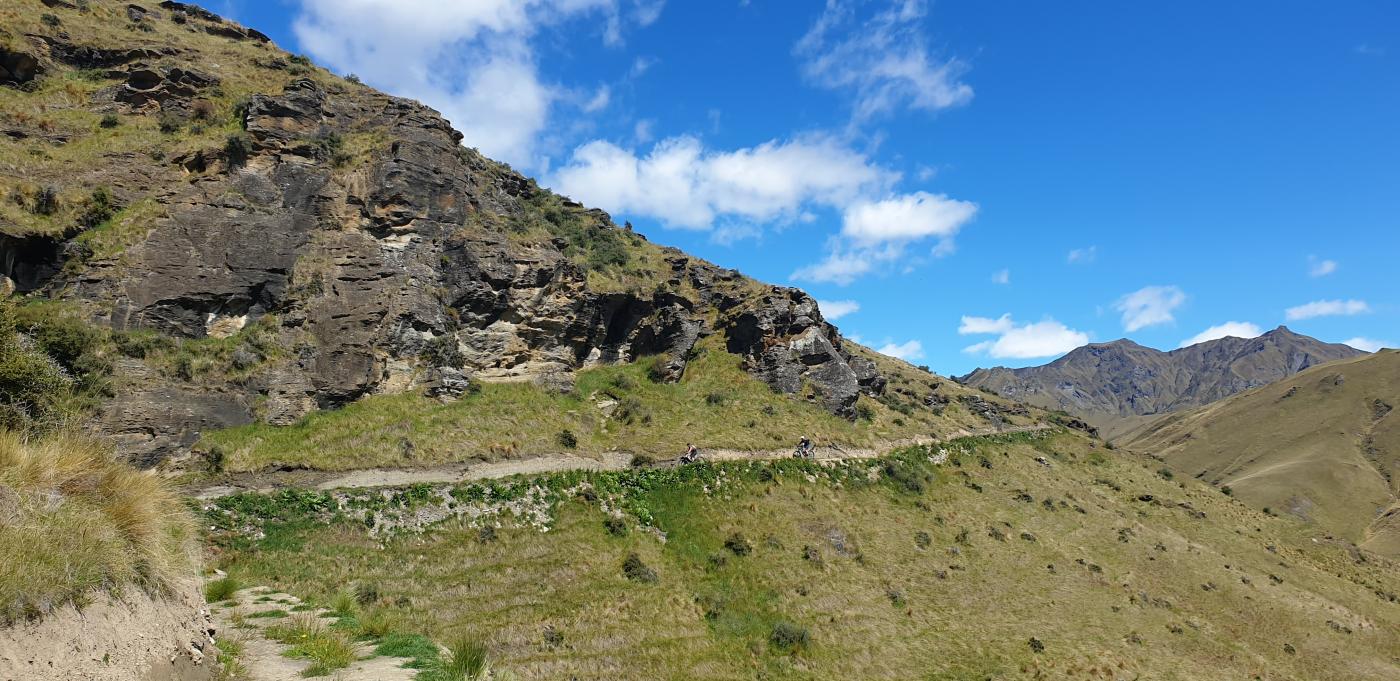 Coronet Loop Mountain Bike
This is a grade 3 – 4 trail (expert) with some technical aspects, exposure and plenty of climbing.
The trail is part of the Mahu Whenua Eco Sanctuary, which Soho Property Limited spent three years constructing the track in the deep back-country with their partners, Queenstown Trails Trust, QEII, DOC, and QLDC.
The event starts at Butlers Green, Arrowtown heading up the Bush Creek trail to join with the Coronet Face Water Race. The Water Race Track weaves along the front face of Coronet Peak through remnant Beech Forest. A thrilling descent of the flowy Hot Rod trail is followed by a steady climb up the Dan O'Connell track, bringing you to Coronet Peak Road where there will be a Refill station and cut-off point. Heading towards the true back-county from this point you'll climb the excellent 'Tradesmans' track taking you to the highest point on the course at 949m, which links to the fast singletrack 'Pack, Track and Sack'. This takes you into Long Gully, a real highlight of the circuit and onwards to the steep climb up an old farm track to Greengates Saddle.
ENTER NOW
From the top of the Greengates saddle you enjoy a flowing downhill, following the historic pack track, past the restored back-country Greengates Hut, before it opens out high above Deep Creek overlooking the remains of the Old Greengates Hotel. A long descent flows past the remains of the old Greengates Hotel above the Deep Creek confluence.
Before the Pinchers Bluff section was solved and the Skippers Road was completed, this was the original miner's route to reach Skippers township, with the Greengates Hotel being the last stop before crossing Deep Creek and heading over the saddle to Stapletons Terrace. Legend has it that the Greengates Hotel spent its final years being run as a piggery, serving bacon sandwiches to weary miners heading in to make their fortune.
ENTER NOW
The track continues upstream, over Picnic Rock with its amazing vistas and breathtaking bluff, before a long steady descent into Deep Creek, passing a couple of spectacular waterfalls on the way to the Golden Terraces visible in the distance. The track sidles in and out of the Creek, so be prepared for wet feet and up the 'Willows Climb' before crossing Parkers Creek and emerging onto the high plateau of Golden Terraces. This section gives a stunning back-country experience out here, linking sections of old pack track between the sheer cliff faces and winding past old mining ruins and water races.
The terrain eases up a little before the Eight Mile (Coronet Creek) Saddle, where the course will follow a water race joining the Macetown track at Eight Mile Creek and turning right to head down the fast and fun Macetown track, through the infamous river crossing of the original Macpac Motatapu mountain bike event to cheering crowds at Wilcox Green.
ENTER NOW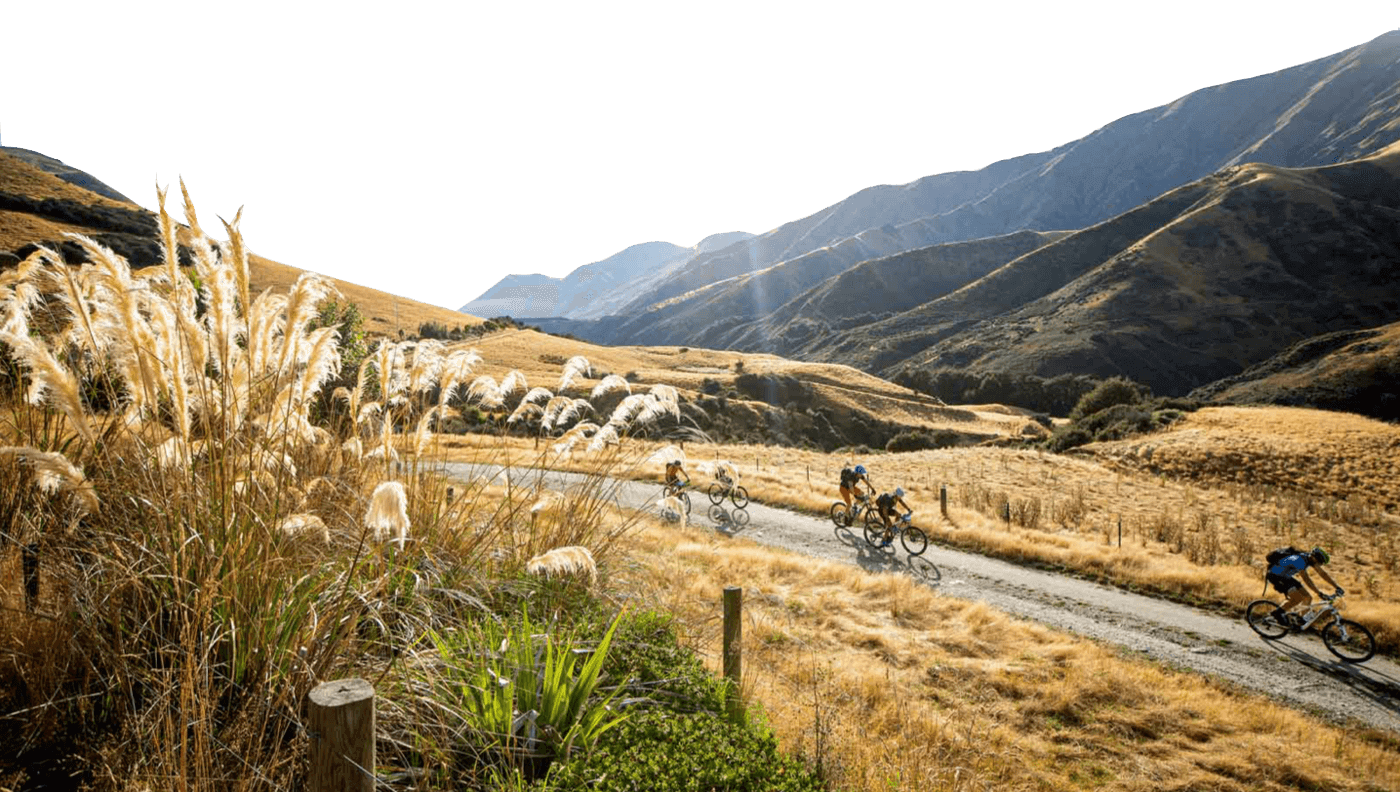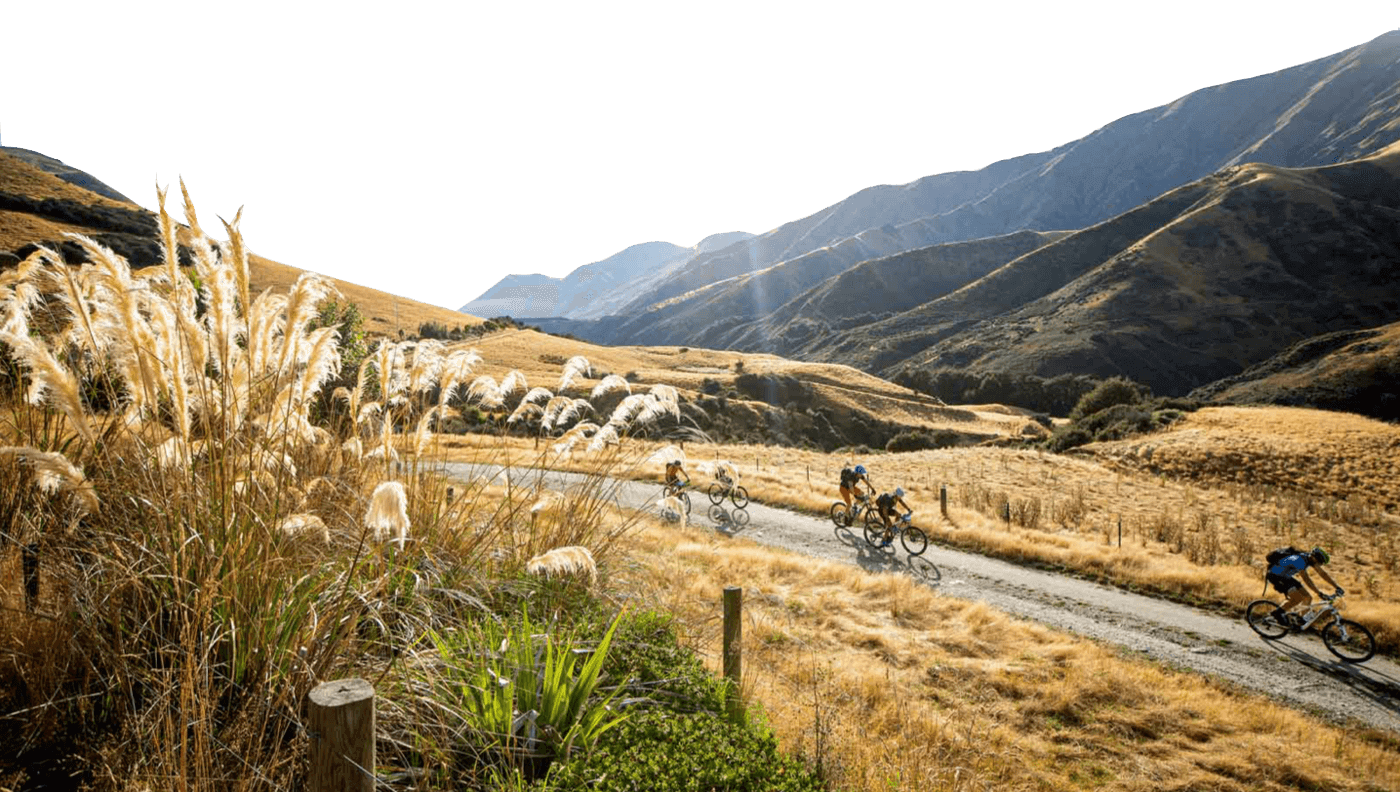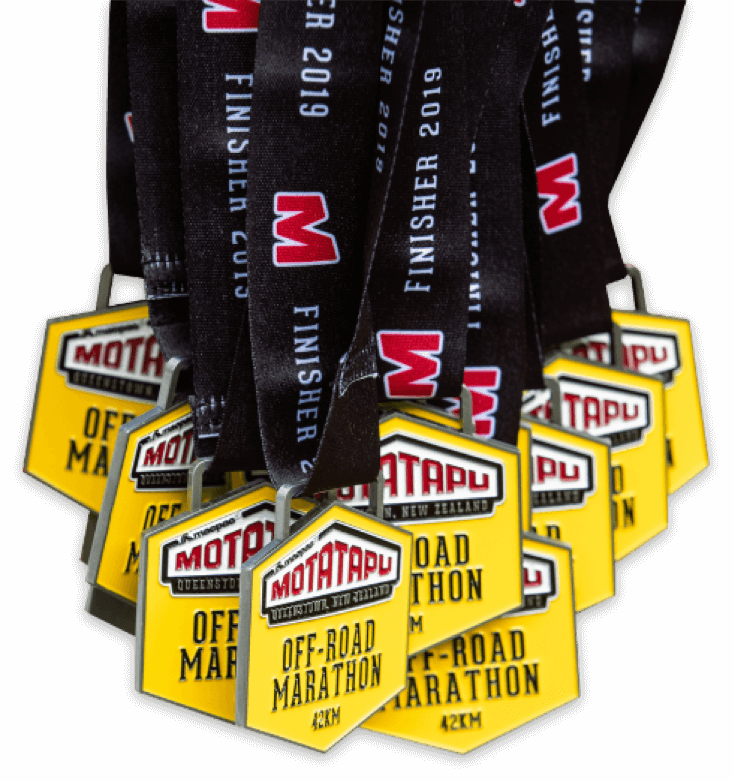 Copyright ©
2023
Motatapu Events Ltd, All Rights Reserved