UDC Finance Miners Trail course adjustment! We have been working away on feedback from 2023 and how we can keep creating the best experience for our competitors and have made an adjustment to the Miners Trail we think you will love.
🏃🏽‍♂️ Earlier Start so we can start and finish in the iconic Wilcox Green race chute.
🌊 No wet feet!
🏔️ New epic views
Find the details here - The final 5kms of the course have been adjusted to return you to the finish line via Tobins Track. This enables us to start earlier and the course now includes parts of the well-trodden New Chum Gully track!

An 8:30am start time is planned for 2024, so we can use our iconic finish chute and you can get amongst the action sooner in the day!
From approximately the 10km point, as you join a 4WD farm track after the single track decent from the highest point; the course will now head left continuing to descend towards Glencoe Station for about 2.5km. It will then join a single track, crossing a small creek (can be stepped over), with a final (very short, but sharp leg burner) climb to join onto New Chum Gully track, then down to Tobins Track returning the way the course started at Wilcox Green, Arrowtown.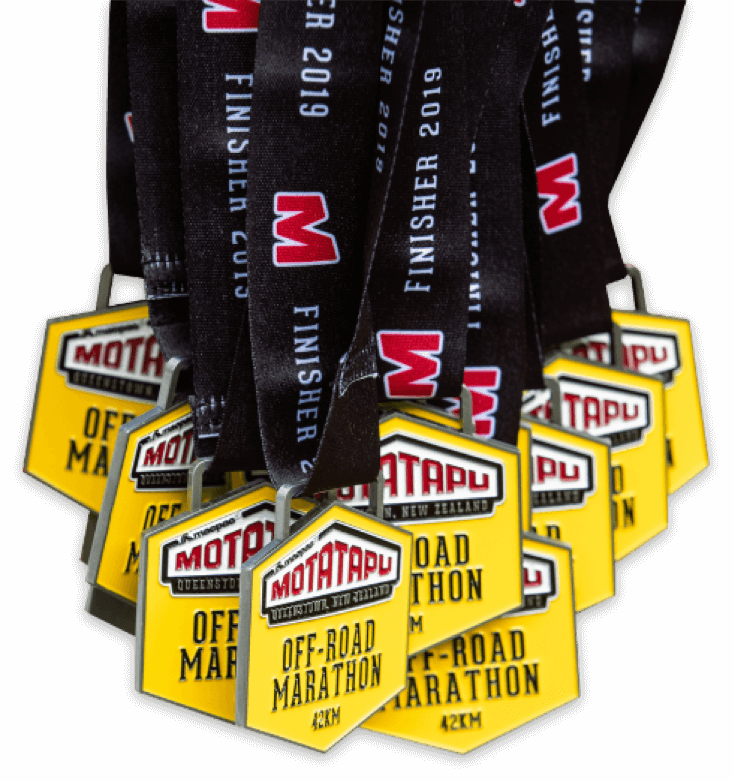 Copyright ©
2023
Motatapu Events Ltd, All Rights Reserved